Course Description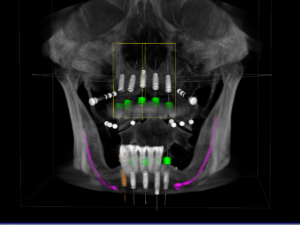 Despite the tremendous advances in implant dentistry, we still see too many prostheses that are uncleansable, not functionally stable, or esthetically displeasing because implants weren't placed in the proper position. Determining where the teeth need to be from a functional, phonetic and esthetic standpoint PRIOR to implant placement is the key to long-term success.
In this class, you will be working through thru two cases start-to-finish. Printed mandibles and maxillas of the actual patient and all of the diagnostic data will be provided. You will go through the process of treatment planning the case 3-dimensionally, relating the desired tooth position to the CBCT.
You will see how easy it is to develop bone reduction guides, surgical guides for guided implant surgery, and even guides to facilitate the proper position of the immediate load provisionals.
You will not need to be a software expert or spend thousands of dollars on hardware. You simply need to do what we have trained you to do and have access to a CBCT scan for the patient. We will show you the rest.
Special emphasis will be placed on communication between the restorative dentist, the lab, and the implant surgeon. Whether you are new to full arch dentistry on implants or you have done a number of cases, the information learned in this course will allow you to do some of the most rewarding cases in all of dentistry at the highest level.
Course Size: 20
There are no scheduled course dates at this time.