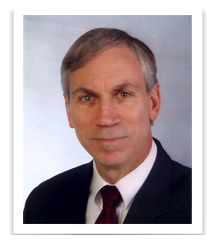 By Dr. Stephen Krist
I find it absolutely fascinating to look and reflect at my life in reverse. If I hadn't gone to Emory Dental School in 1975, I wouldn't have met Glenn DuPont. If I had not met Glenn, I probably wouldn't have had my 30 year relationship with Pete Dawson. If it wasn't for Pete, Glenn, and my Uncle Ed (a Pankey Dawson dentist whose practice I bought), I surely would not have made the American Equilibration Society meeting in Chicago every winter an annual affair. If I hadn't gone to that meeting annually, I surely would have never met Dr. Brian McAllister, a Delaware dentist who had taken all of Pete's courses.
Here is where I think it really gets interesting.
If I had never met Brian, I absolutely, positively would never have found myself in India every January, having the privilege of treating the dental needs of people I never knew existed in a country that I never cared to visit. To this day, I can't explain what made my name pop into his head, but I can't help but believe all that has happened is part of a plan that far surpasses my understanding. I am enjoying the journey and I hope you are.
For more information on my annual mission trip to India, please send me an email.
https://thedawsonacademy.com/wp-content/uploads/2023/03/krist_india1.jpg
258
350
dnorthcutt
https://thedawsonacademy.com/wp-content/uploads/2023/02/The-Dawson-Academy-Logo.svg
dnorthcutt
2023-03-01 21:31:59
2023-03-02 14:06:13
Anyone interested in going to India?